Vylümi Shine Lite
Regular price

Sale price

$60.00
The Vylümi Shine Lite is the perfect vinyl record display system for those on a budget that don't want or need all the bells and whistles.  
Features:
A Neutral colored white light
A remote control with dimming function and 1 gentle pulsing mode
Same looks and design as our other products
Emits no heat or UV light to harm your vinyl collection
USB Powered
Hurry, only 1 item left in stock!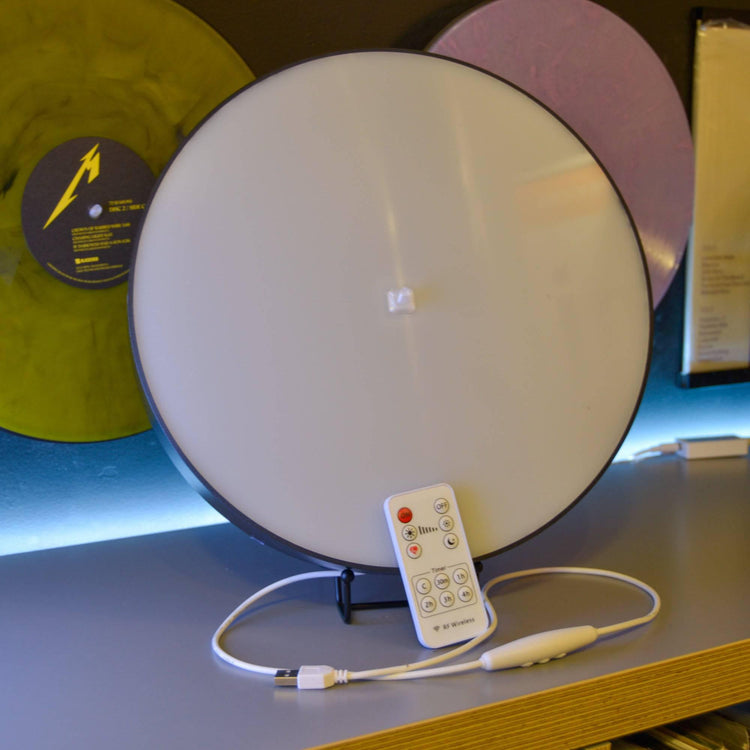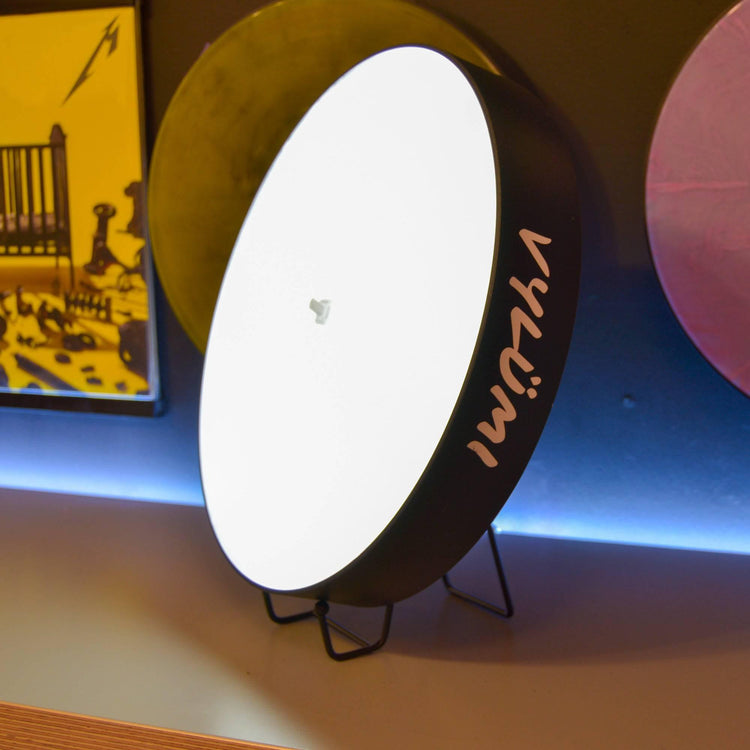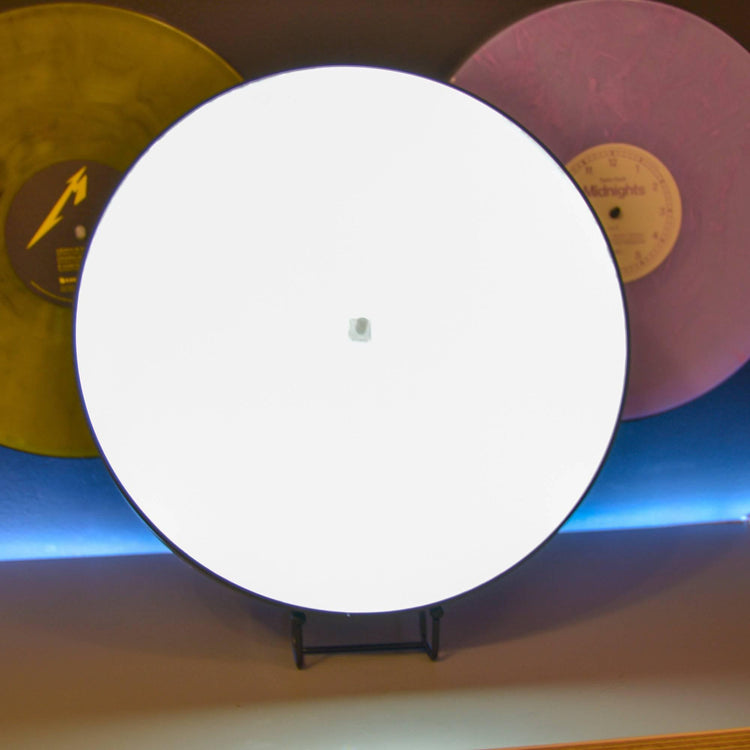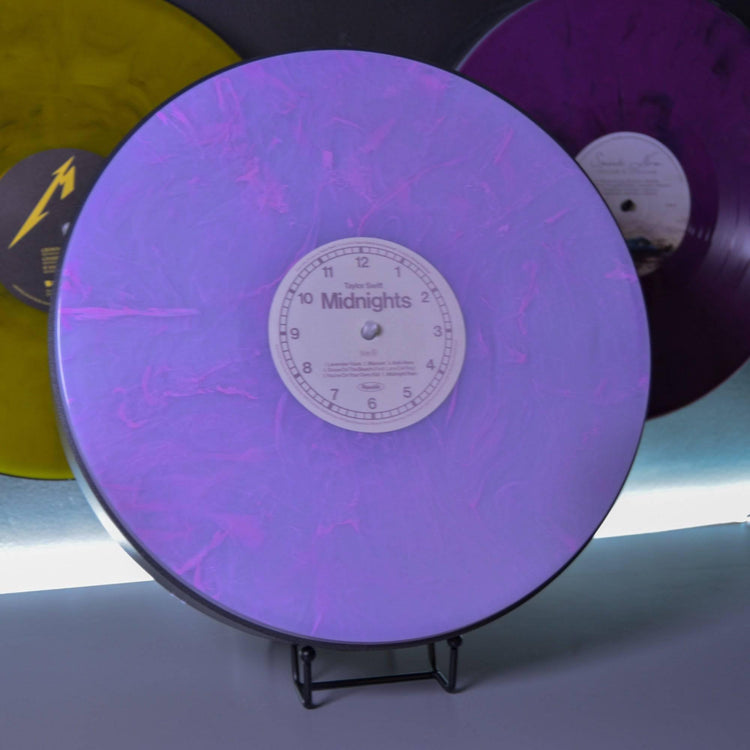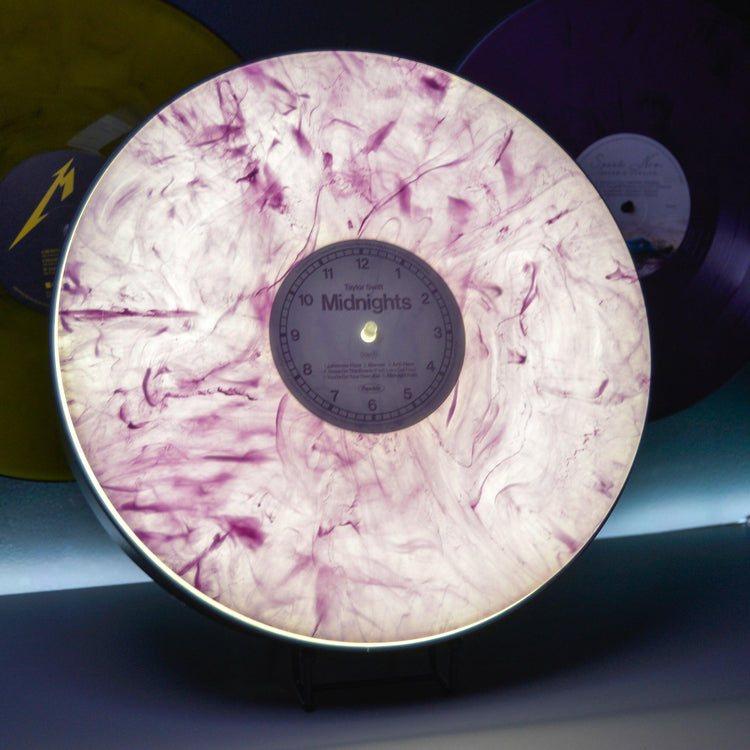 On/Off
Before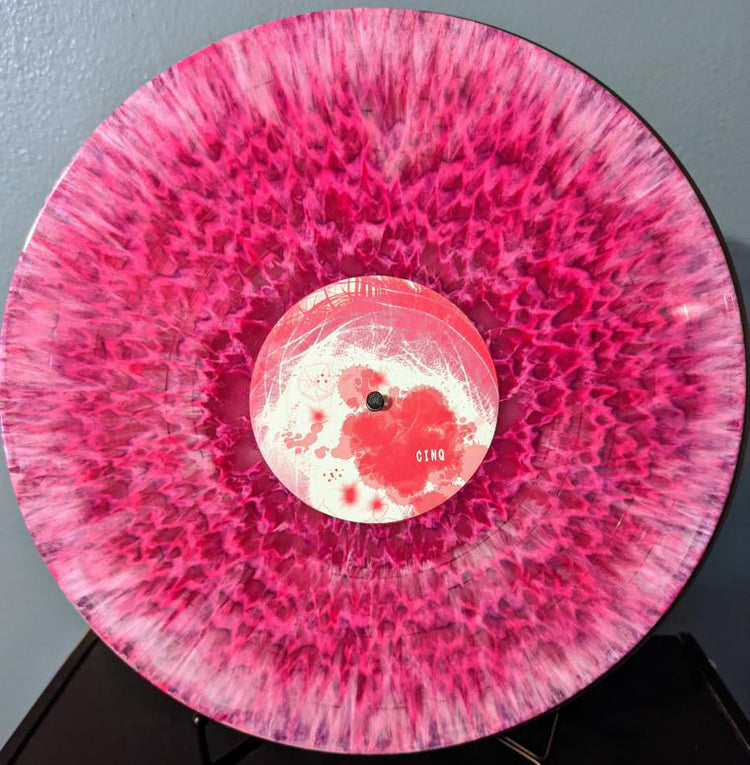 After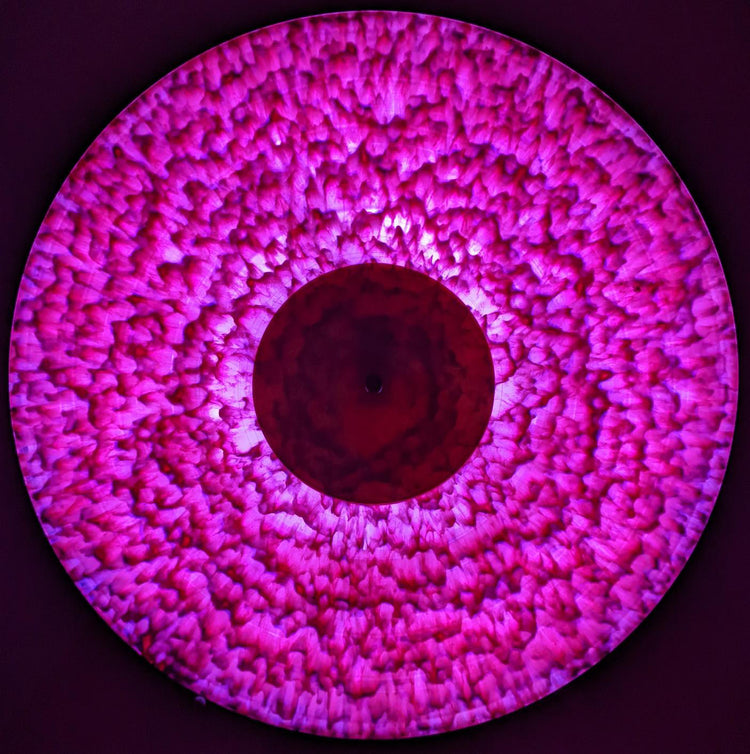 FAQs
Does this device put off any heat that would damage a record?

Heck no! Vylümi has been over-engineered from the begining. We use low powered LED lights which put out minimal heat. There is then a 2+ inch airgap to a non-conductive surface and the record then hangs on the the nub which creates an additional 4mm airgap. The record floats on that nub so no scratches or damage can be done. An optional dust-cover will be available as well very shortly.
Can you hang any of the models on the wall?

The Gen1 Shine was battery powered and came standard with a sawtooth wall hanger. The current models are all corded, so if you're good either cords hanging down or hiding them, we can add a sawtooth wall hanger to any device, just leave us a note.
Do your models support both US and International power standards?

Yes. The A/C powered models support 110v and 220V, you just need to purchase an adapter for your country. Do Not purchase a converter.

The USB Models are compatable with 5V USB ports on computers or wall adapters for your country.
Do you ship internationally?

Yes! We have cusotmers in over 15 countries at this point. For the easiest experience for international purchase please hit up our Etsy shop which can handle VAT taxes and Shipping- https://www.etsy.com/shop/Vylumi
Let customers speak for us