Enjoy The Ride Sparq Bundle with Hardback Book
Regular price

Sale price

$160.00
The new Vyümi Shine Sparq is here to let your color vinyl collection shine in a new light!  Included in this bundle is an epic visual history of Colored Vinyl- The brainchild of Matthew Fox and Ross Shotland (Enjoy The Ride Records), this coffee table hard book is the ultimate visual companion for your listening space. Feast your eyes on some early Wax Mage pressings and a variety of crazy variants. 
This new and improved model allows multiple colors to be displayed at one time to create a variety of hypnotic effects!  With 12 customizable music modes, 64+ light modes, and millions of DIY options, you'll find new amazing way to display your vinyl collection for any occasion!
As with all Vylümi Shine products, you need not worry about heat damaging your records with our low powered LEDs and patent pending "air-gap" architecture.  Your record will be free from scratches and falls with our patent pending "nub" that floats your record off the face of the Vylümi and holds it securely in place with its angled construction.  
Lastly, our most requested accessory, The Vault Dust Cover, is now included with your purchase of the Sparq.
Features-
In the Gooves Hardback book
12 customizable Music Reactive Modes 
64+ Light modes and deep DIY customization
Select from millions of color options, and create your own color patterns
Vault Dust Cover now included 
AC Powered with native 110V and 220V power supply (plug adapter needed for outside of North America)
Controlled with a Smart Phone or Tablet over bluetooth 
Metal stand and sawtooth wall hanger included
Power Cord is approximately 6 feet long
Strong Strobe effect, so here is your warning 
On/Off
Before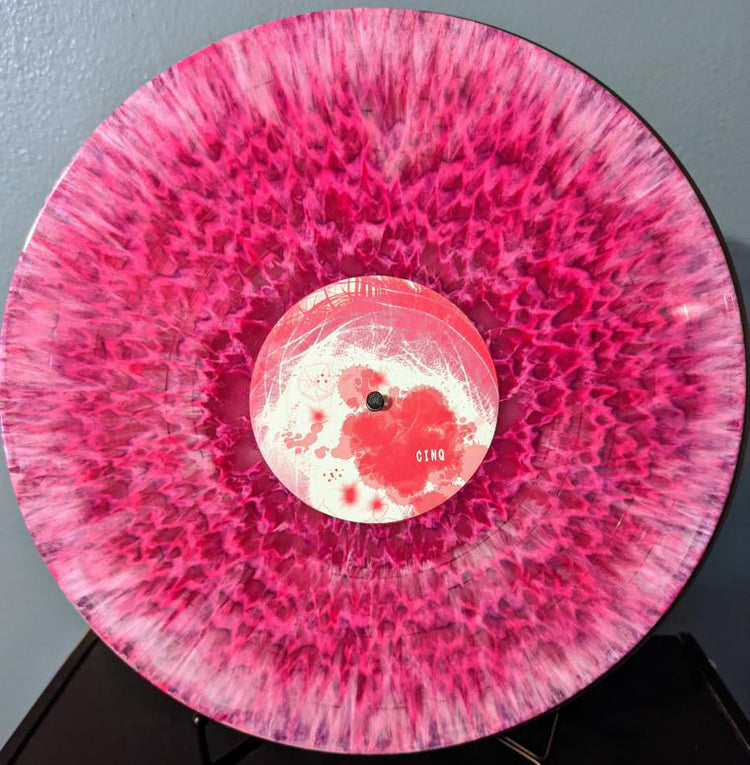 After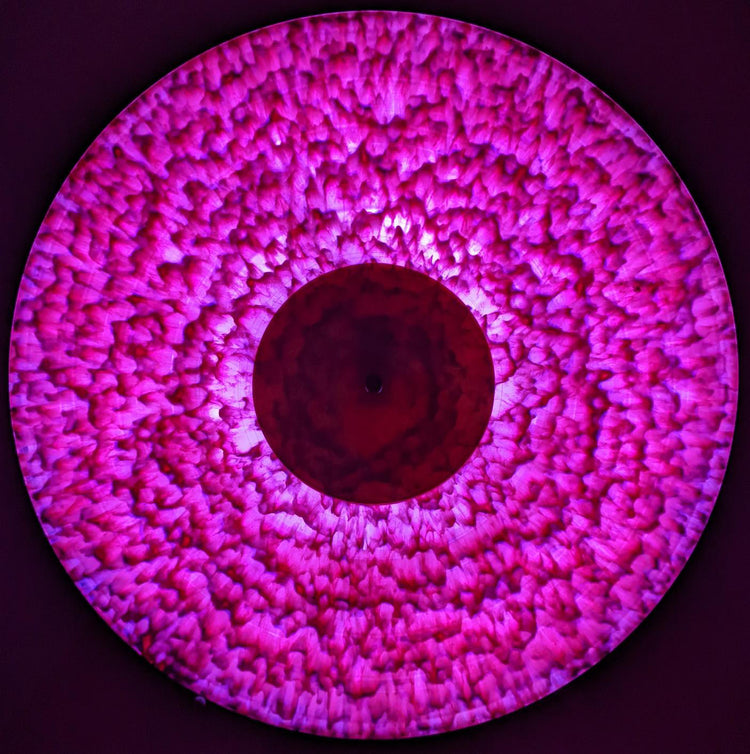 FAQs
Does this device put off any heat that would damage a record?

Heck no! Vylümi has been over-engineered from the begining. We use low powered LED lights which put out minimal heat. There is then a 2+ inch airgap to a non-conductive surface and the record then hangs on the the nub which creates an additional 4mm airgap. The record floats on that nub so no scratches or damage can be done. An optional dust-cover will be available as well very shortly.
Can you hang any of the models on the wall?

The Gen1 Shine was battery powered and came standard with a sawtooth wall hanger. The current models are all corded, so if you're good either cords hanging down or hiding them, we can add a sawtooth wall hanger to any device, just leave us a note.
Do your models support both US and International power standards?

Yes. The A/C powered models support 110v and 220V, you just need to purchase an adapter for your country. Do Not purchase a converter.

The USB Models are compatable with 5V USB ports on computers or wall adapters for your country.
Do you ship internationally?

Yes! We have cusotmers in over 15 countries at this point. For the easiest experience for international purchase please hit up our Etsy shop which can handle VAT taxes and Shipping- https://www.etsy.com/shop/Vylumi
Let customers speak for us